The SLO Wellness Center has brought together a team of extraordinary people to assist you.  They are awesome, as you will discover.  Get to know a little about them.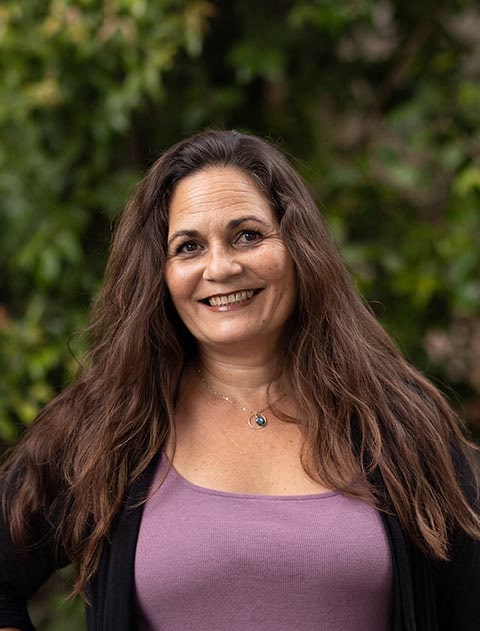 Monica Esparza, Clinic Director
Everyone loves Monica with her big smile and even bigger heart. Monica helps to manage the front office and also assist the doctors with patient care doing physical therapy modalities.
She has worked in a chiropractic office for 22 years. Her passion for her job stems from chiropractic's role in maintaining optimal health so patients can stay active. Through the years she has really enjoyed all the wonderful patients she has had the chance to work with and has gained some lasting friends.
Monica enjoys spending time with her husband Zach and 2 children Karina and Dylan, doing outdoor activities such as camping, hiking, and kayaking.  mo****@sl*********.com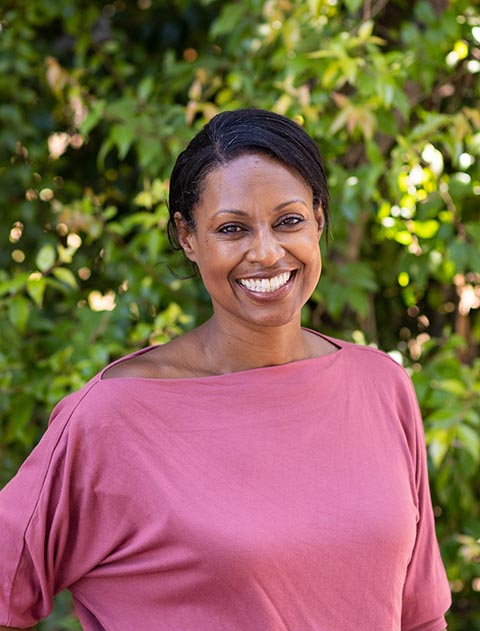 Jackie Bachman
Jackie is a Chiropractor's Assistant at SLO Wellness Center. Living on the central Coast for 21 years via Southern California, Jackie attended Azusa Pacific University where she received her B.A. in Communication and her M. Ed. in College Student Affairs. She also competed on the collegiate level as a member of APU's prestigious track & field team as a quarter miler. As of today, her 4×400 relay team still holds the school record.
Jackie was introduced to chiropractic care 17 years ago when one of her boys started to see Dr. Molly after learning that in addition to occupational therapy, one of the many great benefits of spinal adjustments was opening up the interferences in the nervous system where the sensory highway is communicated between neurons. This addition to care was a game changer and opened up the door to chiropractic care for her entire family.
Jackie's passion has always been people. From being a college counselor, to a small business owner, to her work and involvement with several non profit organizations; she is excited that SLO Wellness is the place that encompasses assisting people in positive and healthy ways.
Jackie and her husband Rudy keep busy with a blended family of 5 young adults. In her time away from work, Jackie enjoys the beautiful hikes in our central coast area as well as travelling, especially internationally. She is also very involved with her faith community, serving on her church's board and co-leading classes for people who are divorced. Jackie's heart is most full spending time gathering with family, friends, really good food, and competitive game play.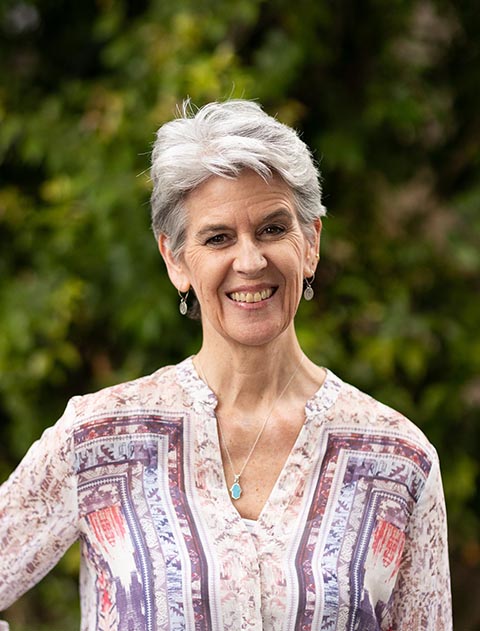 Nan Carlsen
Meet our resident First Impression Specialist! Nan is typically the first person you see coming into SLO Wellness Center. She is our professional greeter who handles communications with enthusiasm, positivity and warmth, whether in person or on the phone. Nan comes to the team by way of receiving her own chiropractic care here since her move from Fresno in 2020.
In her past live(s) she worked in car rental, was the managing editor for a magazine, took time at home to raise two beautiful kids, then taught exercise classes to seniors. Most recently she honed her people whispering skills at one of the busiest libraries in Fresno County. She was born a SoCal girl in Long Beach and has lived in Sacramento/Elk Grove, Newnan, GA., Clovis/Fresno, and now in this magical paradise we call SLO!
When Nan is not unleashing her joyous personality on staff and patients alike, she is either climbing our local peaks or spending time with her partner, Sharon. Both bring her incredible joy.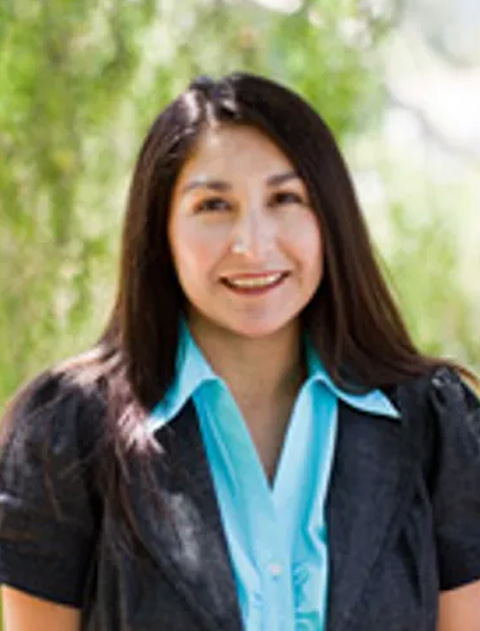 Sandra Garcia, Billing Director
Sandra has been part of the SLO Wellness Team since 2007. Her role in the office is Insurance and Patient Billing. She can help you with the unknown questions about Chiropractic coverage and benefits. Sandra is extremely efficient and knowledgeable about the sometimes confusing world of insurance. She continues her education to bring you the best and most timely information regarding billing.
Sandra is married and has two boys and a granddaughter. She also has 3 Shetland Sheep dogs, Jonah, Benny and Khloe that she trains for obedience and fun. In her free time, Sandra enjoys camping, going to concerts and spending time with her family.  sa****@sl*********.com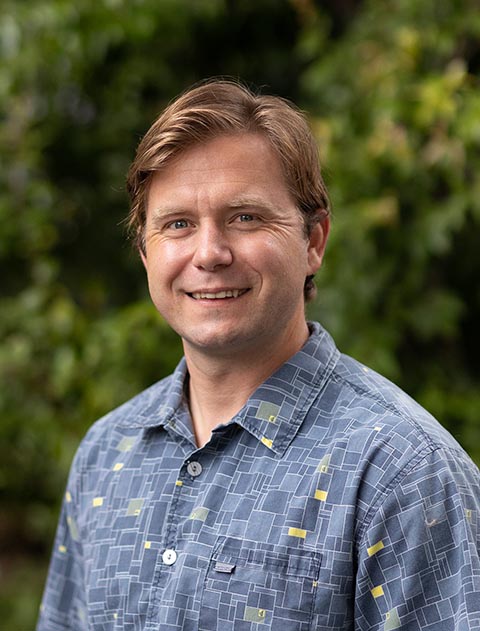 Chaz Barthauer
As a person passionate for the outdoors, the Central Coast has offered me a wonerful place to call home. I was born and raised hiking and riding in the North County, and have spent the last 15 years surfing the beautiful beaches of SLO County.
I have been able to participate as an employee in various aspects of health care in our region, from emergency services to physical therapy. I am currently a 4th year Biology Major at Cal Poly University pursuing a career in medicine.
SLO Wellness Center gives me a fantastic opportunity to learn from our experienced providers, while pursing a hollistic approach to health and wellness, as well as interacting with our wonderful patient community.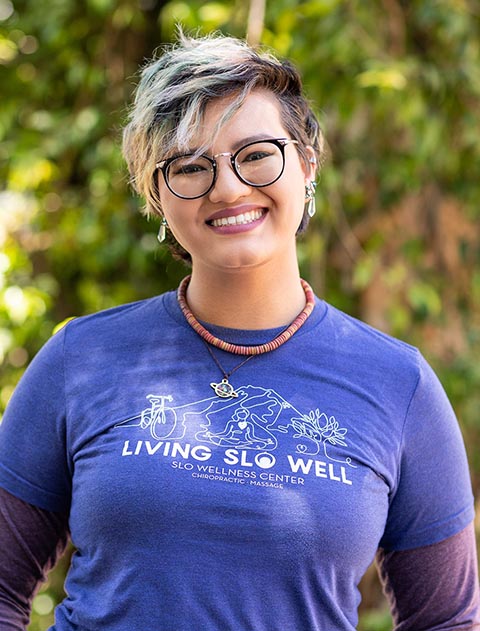 Jianna Franz
Jianna has been working with Chiropractic Wellness for 2 years doing Reception, Assistance, Networking and more.
"My favorite part about Chiropractic is assisting people's journey to healing. I love connecting behind the desk and in the rooms with each patient, being part of the bridge to understanding and recovery".
Jianna grew up in the Fresno, CA area but recently moved to the Central Coast with her high school sweetheart husband. They both love and enjoy the culture, community and especially the weather here.
Jianna is a woman of many hobbies including but not limited to; owning a photography business, acting, surfing, drawing, design, watching TV, video games, and more.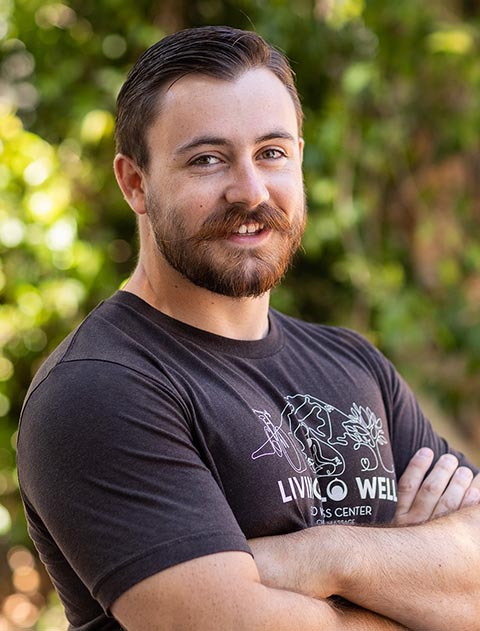 Jacob Cagliero
Hi! I'm Jacob, I'm a newer chiropractic assistant here at the the SLO Wellness team. I've lived in SLO county all my life so I'm a local to this beautiful county! I went to Paso Robles High School and I'm now a junior at Cal Poly studying Kinesiology.
My passions are working out and everything centered around health and wellness. I compete in powerlifting and strongman contests. I just competed at the California Mid State Fair Strongman contest and placed third. I am an Eagle Scout and for my project I built and installed a 10 foot tall kiosk, you can go see my project at Father Reginald park in San Miguel next to the mission. In my free time I enjoy going on backpacking trips or going to the beach with some friends.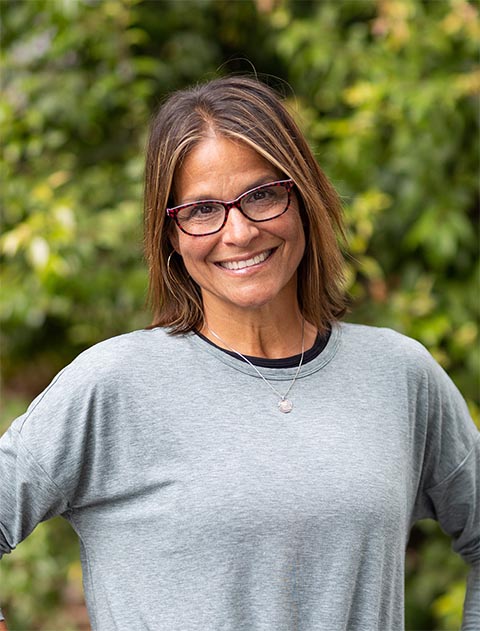 Barb LeMoine
Barb LeMoine first experienced chiropractic care when she competing in triathlon's. It was recommended she go to SLO WELLNESS CENTER for an adjustment. Fast forward to now, Barb has been given the opportunity to work with SLO Wellness Center as one of their Chiropractic Assistants. She understands first-hand how chiropractic care improves your mind, body and soul. Having been an athlete her entire life, she recognizes what it means to be part of the solution.
Barb is happiest when she is getting her hands dirty, and loves the outdoors. She has an insatiable appetite for learning, reading books, and mountain bike riding. Above all, Barb cherishes quality time with her son Aiden, family, being active, and serving her community.
Barb is thrilled to be part of a practice whose main focus is pure chiropractic care, with owners, doctors and staff who not only have a passion for making people well and whole naturally, but love them in the process.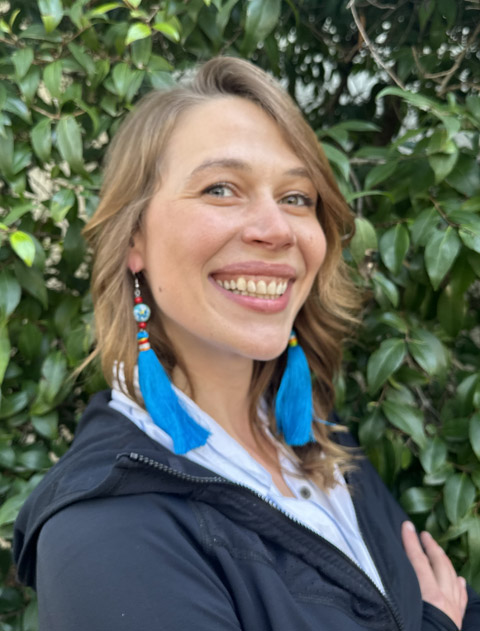 Jasmine Potts
I first became interested in Holistic health as a teenager when I helped my mother recover from Thyroid cancer. I began studying all natural remedies and quickly became a resource for my peers in Oklahoma where I grew up and natural medicine was not widely understood. This study led me to the practice of yoga. While on a yoga retreat in Thailand in my early 20s I discovered Thai Massage and I instantly knew I wanted to learn this form of Bodywork.
I studied massage therapy in Boulder Colorado in 2012 with a focus in Shiatsu and Thai Massage. I still love practicing massage therapy but am currently truly enjoying being surrounded by like-minded peers and advocating for health by supporting the Chiropractors at Slo Wellness Center as a CA.
Newly relocated to the central coast in 2019 from Oklahoma, in my free time you can almost always find me in nature with my dogs exploring the beauty at hand and letting it inspire me to try my hand in new art mediums.