Exceeding your expectations at the SLO Wellness Center
Welcome to the SLO Wellness Center!  We love our new patients.  Thank you for choosing Chiropractic Care and for choosing us to be your health care providers.  As your care begins and continues, we will make every attempt to meet and exceed your expectations.  Keep reading for more information on scheduling an appointment, our new patient paperwork, or insurance questions,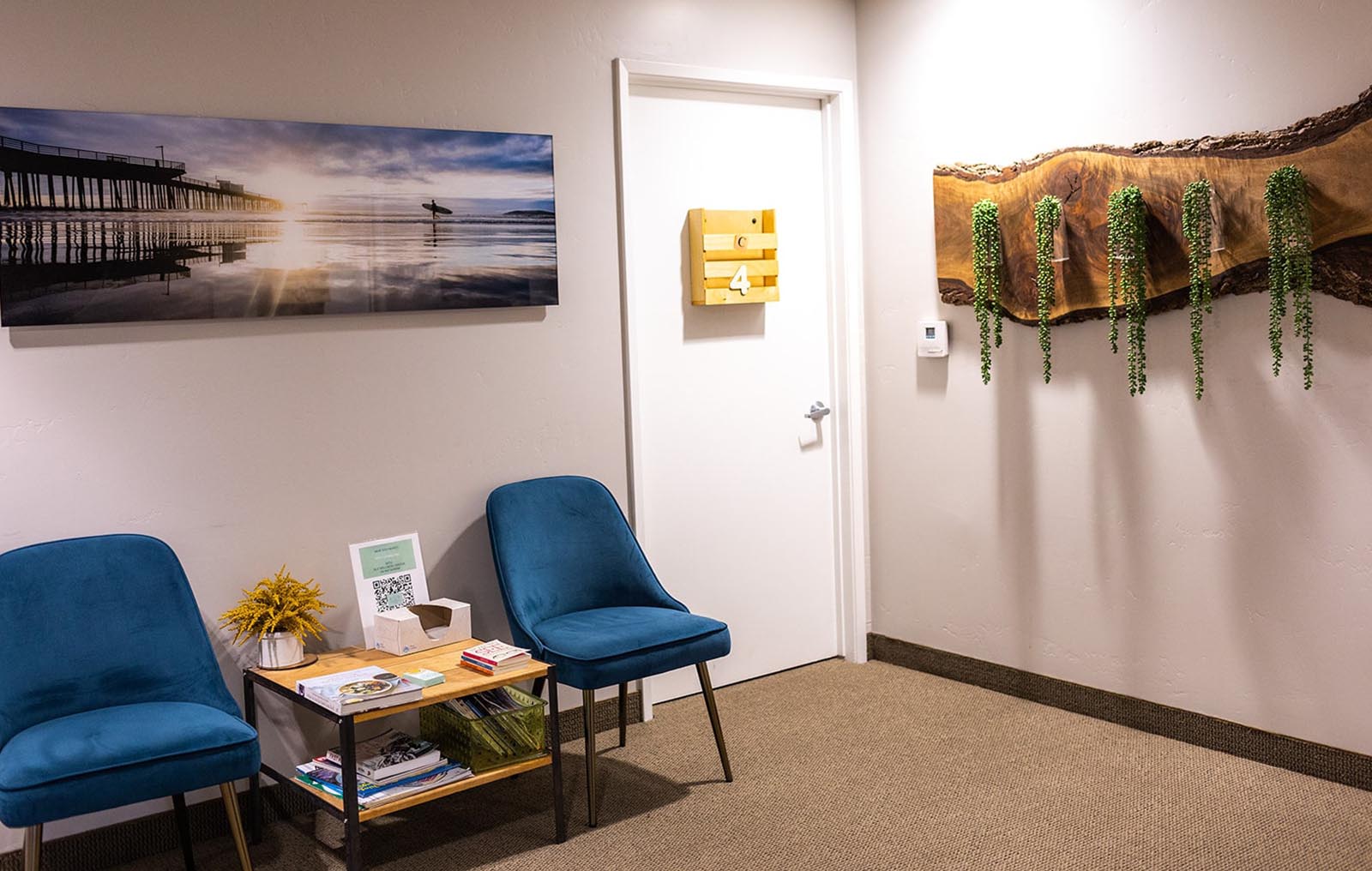 What to Expect
The following care will be provided for you or your family:
Required Paperwork​
Please fill out form that is most appropriate for you
– works with PC or Mac
Step 1
​Download and save our new patient intake to your computer
Step 2
​Fill out all editable sections and then save to your computer
Step 3
​Email your finished document to mo****@sl*********.com or bring in 10min prior to your appointment time
Insurance Info
For new patients interested in billing insurance, SLO Wellness Center encourages you to follow our 3 step process of ASK, EDUCATE and USE.
Our staff is often asked if the SLO Wellness Center accepts insurance.  While we are considered insurance providers with many insurance companies, the better question to ask is "does my insurance cover chiropractic care?".  Because each individual insurance plan is different and coverage and reimbursements can change at any time, our office is here to help direct you regarding your health related goals and specific insurance coverage. Please see our FAQ's page regarding patients with insurance or patients with no insurance and the difference between in network and out of network terminology.
SLO Wellness Center truly values YOU as a patient. We are committed to offering you the best chiropractic care on the central coast, as well as educating you on the smartest investment to your health, and make treatment affordable for you regardless of insurance coverage. For more specifics on our affordable rates please see our rates of service page.
SLO Wellness Center is a "Patient Centered Practice", meaning we offer care based on a patients desire to obtain optimum health. As a courtesy to our patients, we accept and can bill a majority of insurance plans offered in California and the San Luis Obispo County. However we cannot guarantee what your benefits will be for every visit as insurance coverage and reimbursement amounts can be changed at any time. For more questions about using your insurance for chiropractic care please visit our patients with insurance page.