Massage Therapy in San Luis Obispo
How do you choose a massage therapist?  Ask your chiropractor.  At the SLO Wellness Center, the chiropractors have working relationships with a select few massage therapists who are the best in San Luis Obispo at what they do.  Some massage therapists offer a relaxing "feel good" massage while others provide a therapeutic type of massage to help with injuries and sports performance.  Every individual is different, and your massage should be tailored to you and your needs. Our therapists, along with your chiropractor, will help you develop a plan that works for you. They will answer your questions and discuss your personal health history with you, and together, you will find the best ways to reach your goals.   
Massage Services at SLO Wellness Center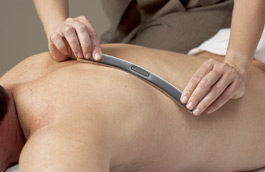 Graston Technique®
Graston Technique® is an interdisciplinary treatment used by more than 7,500 clinicians worldwide—including athletic trainers, chiropractors, hand therapists, occupational and physical therapists. Graston Technique® is an innovative, patented form of instrument-assisted soft tissue mobilization that enables clinicians to effectively break down scar tissue and fascial restrictions. The technique utilizes specially designed stainless steel instruments to specifically detect and effectively treat areas exhibiting soft tissue fibrosis or chronic inflammation.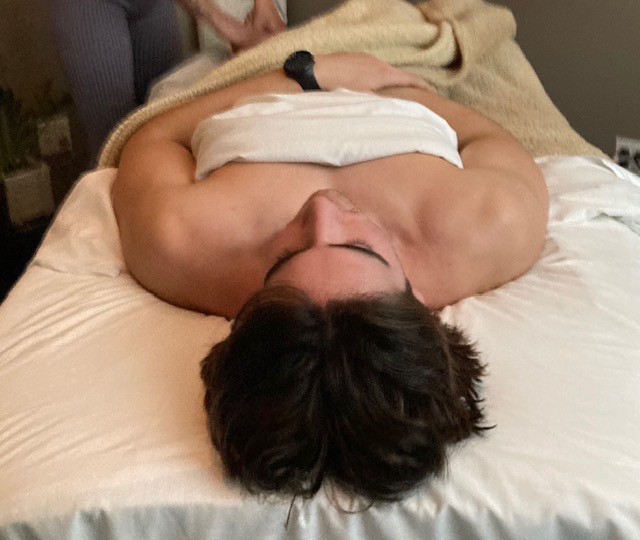 Therapeutic Deep Tissue and Sports Massage
There are many great benefits to massage, including "just feeling better". The goal of a specific therapeutic or deep tissue massage is restoration of normal body function in addition to just feeling better. Deep tissue and sports massage use myofascial release techniques, such as sustained pressure and stretching to loosen restrictions in tense areas of the muscles and connective tissue. Posture re-education, positional release and facilitated stretching are also utilized to reduce pain, relieve tension, and increase joint mobility.
Relaxation Massage
With long flowing strokes, Swedish massage techniques, and warm stones, this massage will leave you feeling blissful and renewed. Regular massage increases circulation, energy, & vitality. Great for pregnancy too!