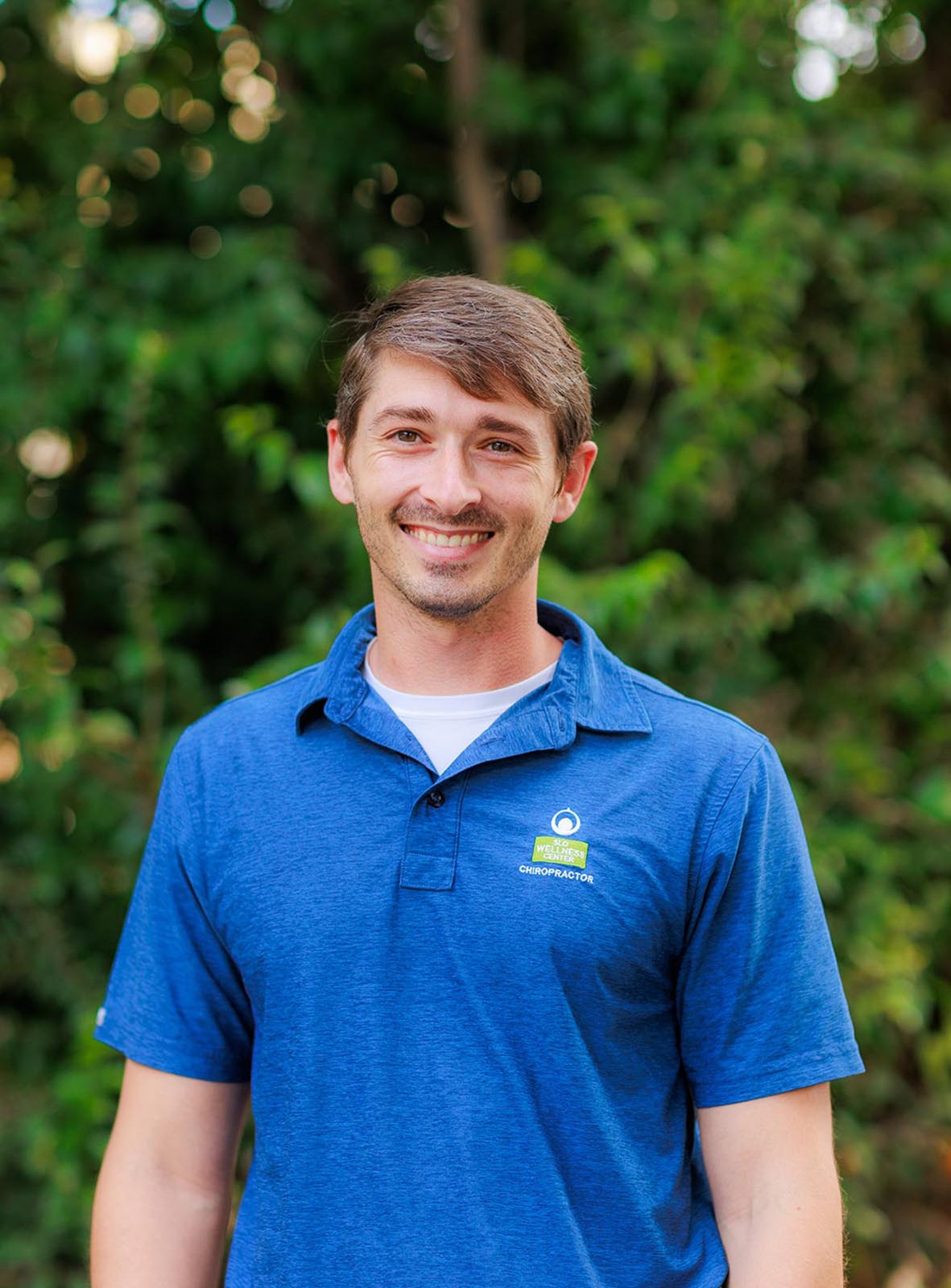 Meet Dr. David Johnson, Chiropractor
Dr. David Johnson received his doctorate in Chiropractic from Palmer college of Chiropractic West in San Jose, California.  He has spent many years in a movement and Rehab type setting, perfecting his eye for movement discrepancies leading to pain and discomfort. While in Chiropractic school Dr. David was certified in Rocktape functional movement taping, FAKTR (instrument assisted soft tissue therapies with motion), ELDOA ( a process of spinal lengthening) and SFMA  (Selective functional movement assessment.) He also has a plethora of training in Functional range systems, Kinstretch, ART, motion palpation and many other movement and soft tissue therapies. Dr. David received his BS in Exercise science from California State University Fresno.
Prior to Chiropractic school, Dr. Johnson worked for POM Wonderful providing corporation wellness and training as well as working in Physical therapy as an aide and volunteering at Fresno community hospital on the weekends. Dr. David is a new transplant to the San Luis Obispo area and began by training for a wonderful local Gym providing rehab and performance for Cal Poly athletes as well as
clients from all age ranges and abilities. He has provided guest lectures for Cal Poly and high level rehab via zoom meetings for the public.
Dr. David received his first adjustment following a traumatic motorcycle accident as a young teenager. Following an extensive rehab process, maintaining spinal health and improving his nutrition proved to be his saving grace. To this day he continues to push his body through spartan races, half marathons, triathlons, weight lifting and kickboxing.