Ask for a Sports Chiropractor
​
Sports chiropractic care has become an integral part for athletes recovering from sports related injuries.  It has also become recognized as vital to enhancing performance. From Tiger Woods to Tom Brady, Emmit Smith, Lance Armstrong, and Roger Federer, athletes of all kind continue to benefit from sports-specific chiropractic care. If you are an athlete, coach, or parent of an athlete who is in need of chiropractic care, the chiropractors at SLO Wellness Center are the premier resource for Sports Chiropractic on the Central Coast.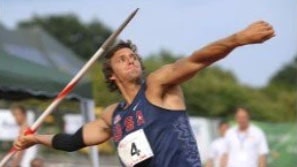 Who we see
Athletes of all ages and all sports are welcome at the SLO Wellness Center. Here's who we see:
Professional Athletes relying on chiropractic care to reach their peak potential, such as triathletes, runners, track and field athletes, surfers, and golfers

High School and College athletes referred to us by Cal Poly and SLO County High school's coaches and trainers

Weekend Warriors who participate in the range of sport to maximize fitness and health
To find out more about how you will be cared for in our office as an athlete, visit our sports rehabilitation page.